Welcome to Plumb-Biz!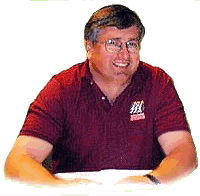 Chances are, if youíre in the plumbing service business then youíre always on the lookout for ideas to help your business succeed. Did I say succeed? How about prosper? Flourish? Thrive!
Letís face it, becoming a plumbing professional is no cake walk. You have years of training, not to mention plenty of course study at Hard Knox University. But if youíre like most plumbing professionals, the majority of your training and experience has more to do with lead free flux, soil vents, fixture units and pipe sizing. At some point you decided to go into business for yourself so you could call your own shots, take your own risks and reap the rewards of you hard work.
Who should read Plumb-Biz
Maybe you're thinking about starting a plumbing business. Before you start your own plumbing business you need to know how to write a plumbing business plan, how to crunch you numbers and count your costs. How to you hire plumbers? How do you attract plumbing customers? These are important questions before you ever start a plumbing business but even if youíve been in the plumbing or drain cleaning business for years you still need know this important side of your operation. And that's what Plumb-Biz is all about. Each week's edition comes straight to your e-mail inbox (usually arrives on Thursday evenings). We include a free business tip as well as some other goodies as they come along. All you have to do is join.
Why is the Plumb-Biz e-Letter free?
First and foremost, as a licensed Master Plumber I care about our profession. I want to see plumbers and plumbing contractors flourish. We need to hold our ground for professional standards. We need to be more profitable so we can give back to our profession, our families and our community. This isnít just my mission. Iím just one of many who have been blessed to sit at the feet of industry legend and pioneer, Frank Blau. Those of you who have taken Frankís medicine know what Iím talking about. ďKnow your costs!Ē has been his mantra for decades and itís just as relevant now as it ever was.
But HOW can Plumb-Biz be free?
Letís face it. Thereís no free lunch. We get to watch the Olympics on T.V. for ďfreeĒ because sponsors pay the bills. Plumb-Biz is also sponsor supported but unlike the T.V. shows, we donít hammer you with ads. Each edition includes sponsor links at the bottom of the page and, of course, you can always check out the sponsor page of the Plumb-Biz website as well. You donít have to patronize our sponsors but when you do, please thank them for standing behind our profession and Plumb-Biz.
Thanks for joining!
Randall Hilton
Editor

Are you looking for a plumber? Read this note: